Jan. 15, '11
593 views
下郡温泉 (Shimogōri Onsen)
| | |
| --- | --- |
| Address: | 大分市下郡工業団地 |
| Open: | 14:00 till 23:00 |
| Price: | 380 yen |
Yesterday we wanted to go to Ikariyama Onsen, but we couldn't find the way. Instead we ended up at Shimogōri Onsen.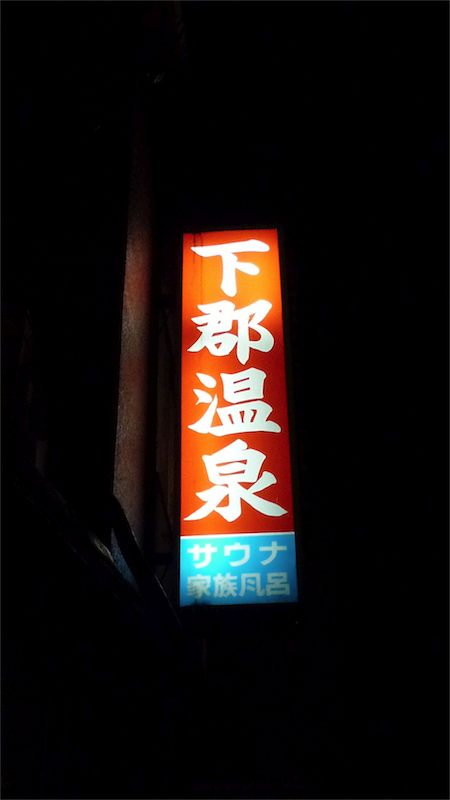 We went around 8 o'clock and there was no other customer. I wanted to take pictures in the bath, but the moment I tried to use my camera the lens got foggy. If you are interested in what it looks like, you can find a few nice pictures here.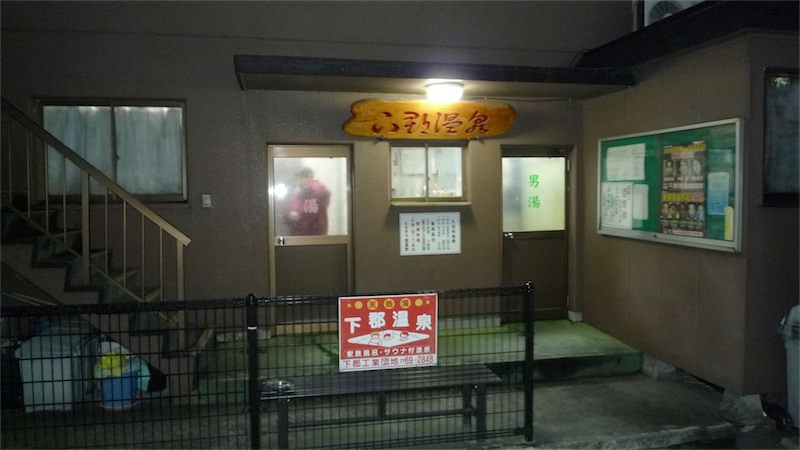 Facade of Shimogōri.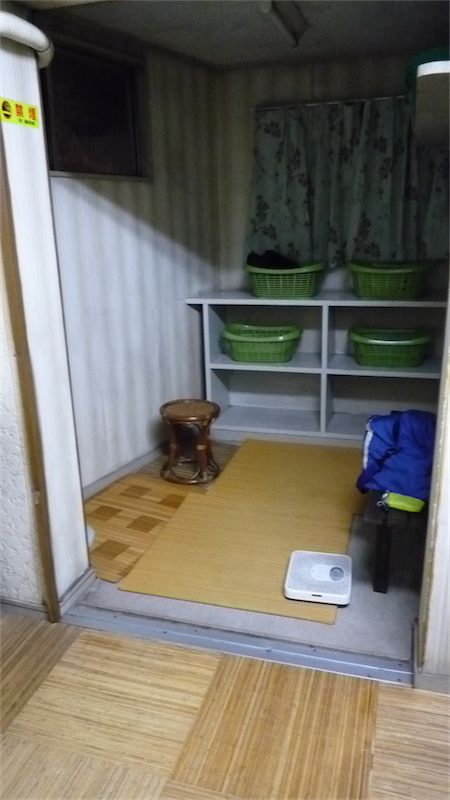 Changing room.

Everything in this onsen is quite cramped. The changing room and the bath are not very big, but the sauna is really tiny. It says it can be used by two people, but I wouldn't feel comfortable sharing it with someone else.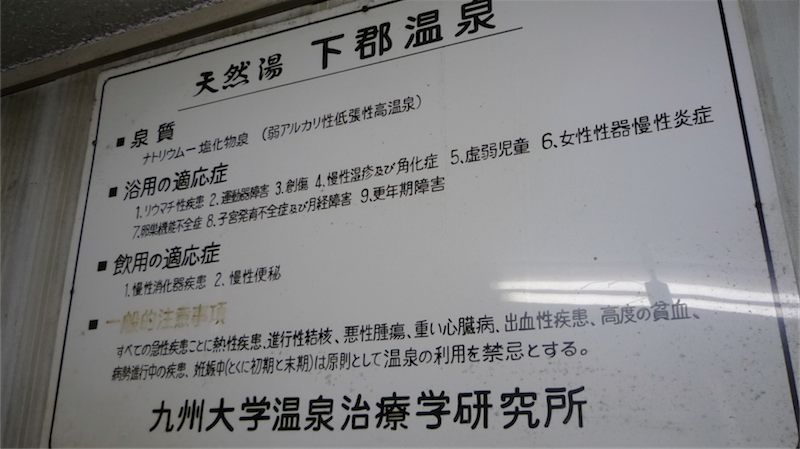 Information about the benefits of this onsen.

The onsen water has been researched by Kyūshū university and it was found that it has a lot of natrium. It is good to bathe here if you suffer from rheumatism or if you have rashes. I don't know if it has anything to do with the above, but I noticed the water has a brownish color.
Categories:
Kazoku buro Outside Beppu Average price Sauna Amenities Oita-ken
---
Comments (1)