Oct. 13, '10
1774 views
地獄蒸し工房 (Jigoku Mushi Kōbō)
My Japanese teacher took me to Kannawa to try Jigoku Mushi Kōbō together. Jigoku is the Japanese word for hell, mushi means steam and kōbō stands for workshop. So, what do you think goes on here?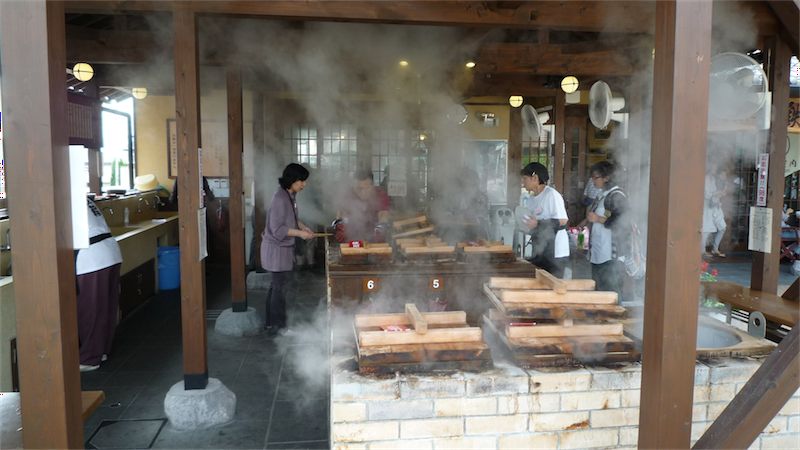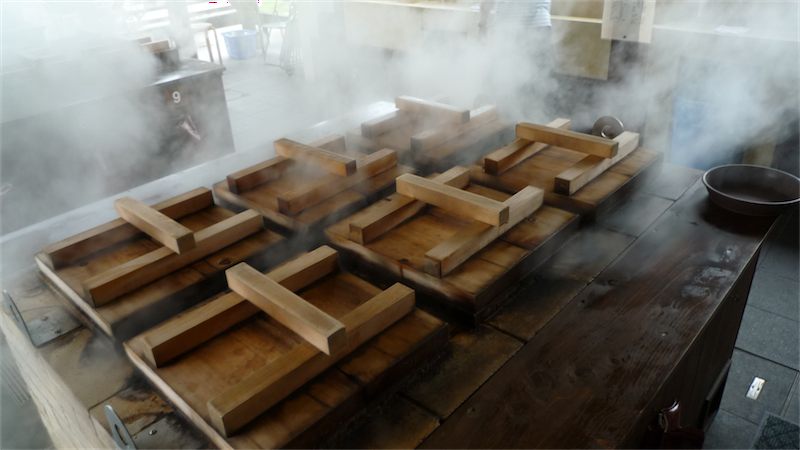 Well, we went there for lunch. You can rent one of these "ovens" and cook your food in the steam coming from the onsen. We made potatoes, sausages, crab, shrimp, onion, etc. The onsen steam gives the food a nice taste and they told me it is healthy too.

Before or after lunch you can try the nearby foot bath or the steam foot bath. I tried the steam foot bath... be careful, it is very hot!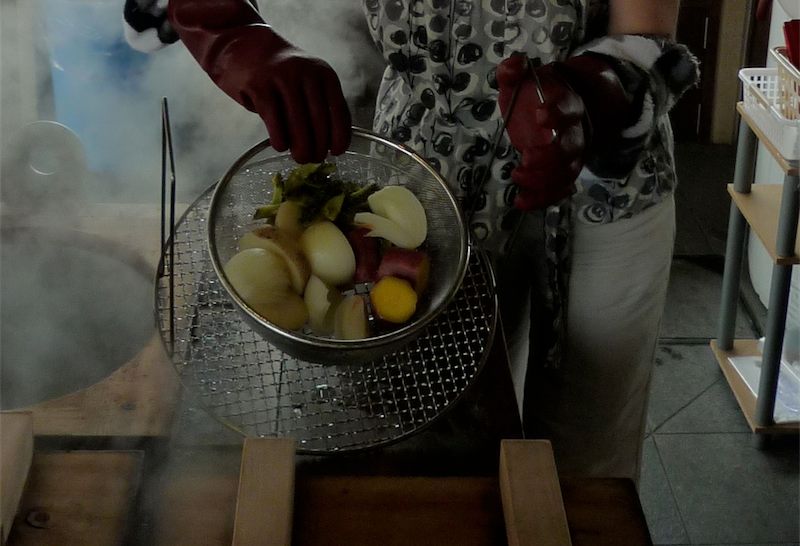 Categories:
Kannawa Onsen Ashiyu Oita-ken
---
Comments (0)