Dec. 30, '12
2831 views
血の池地獄 (Chi no Ike Jigoku)
Chi no Ike Jigoku is one of the hells that Beppu is famous for. These jigoku are onsen that are not for bathing, but for looking at. Some of the hells have a footbath for which you can collect a stamp for the Beppu Onsendō. Chi no Ike Jigoku is one of them.



Chi no Ike means pond of blood. You can see why. There was a lot of steam when we were there. In summer it looks even more red.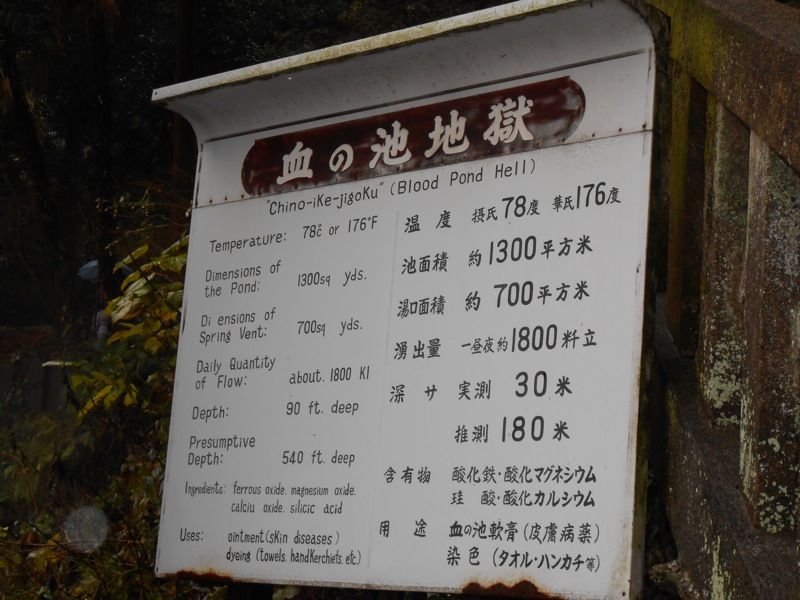 Some data about Chi no Ike Jigoku.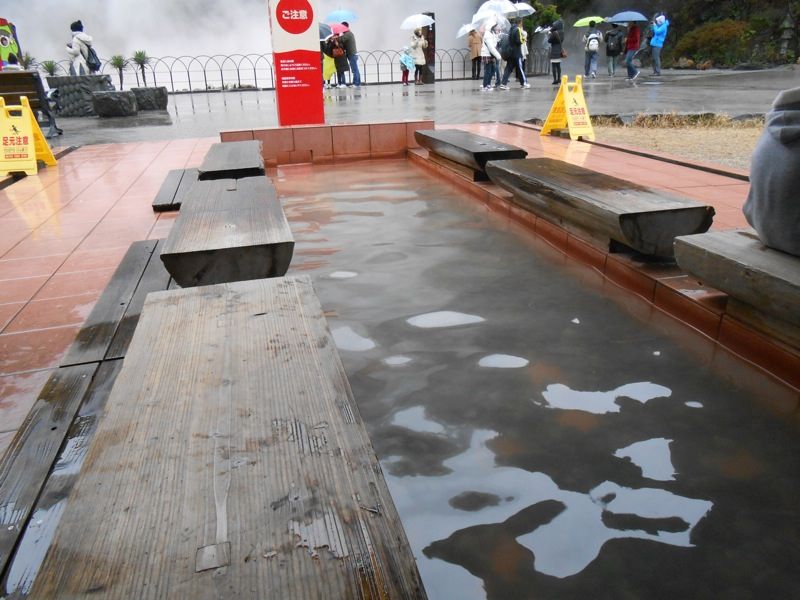 The footbath.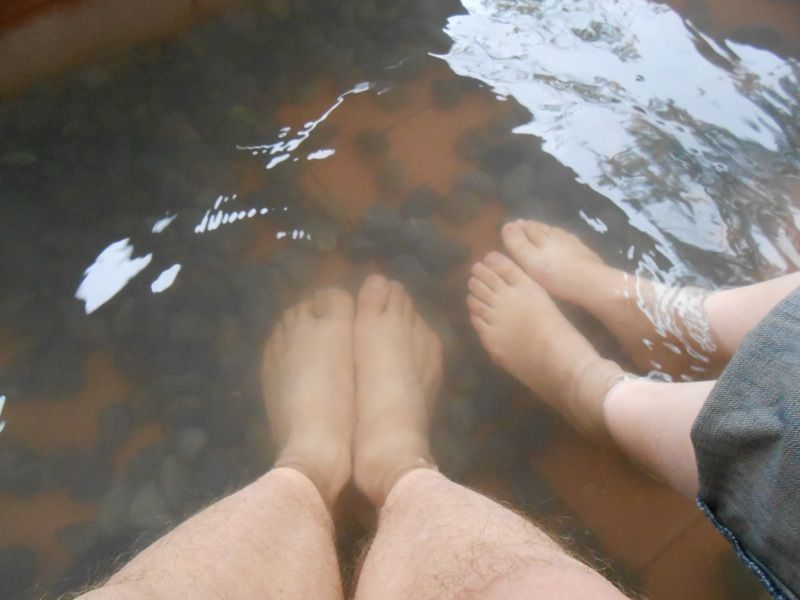 Our feet.
Categories:
Shibaseki Onsen Average price Ashiyu Beppu Onsendō Oita-ken
---
Comments (0)