Jan. 4, '11
904 views
クリスタル温泉 (Crystal Onsen)
This onsen is owned by Keiko san, who is a friend of my mom. We visited her onsen for the first time yesterday, but unfortunately she wasn't working last night.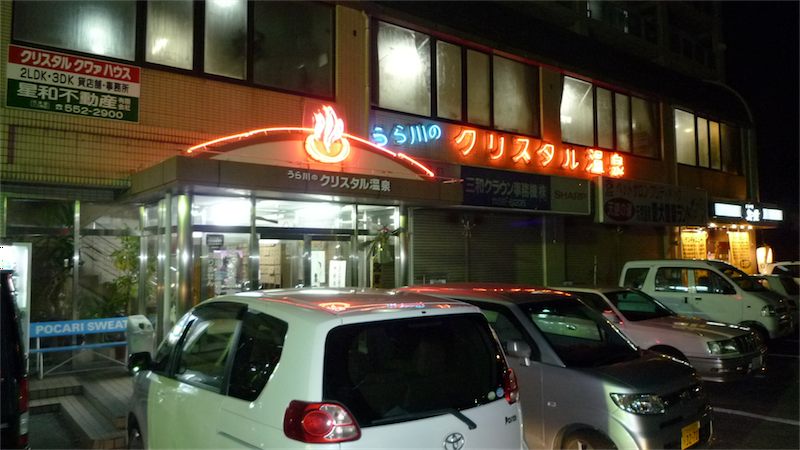 The facade of Crystal Onsen. The baths are on the second floor.

Everything looks old here: the vending machine, the furniture, the slotmachines, even the website looks old. Their baths are nice though. There is one bath with a jet stream that massages your back. I also enjoyed their sauna and the cold bath to cool off in.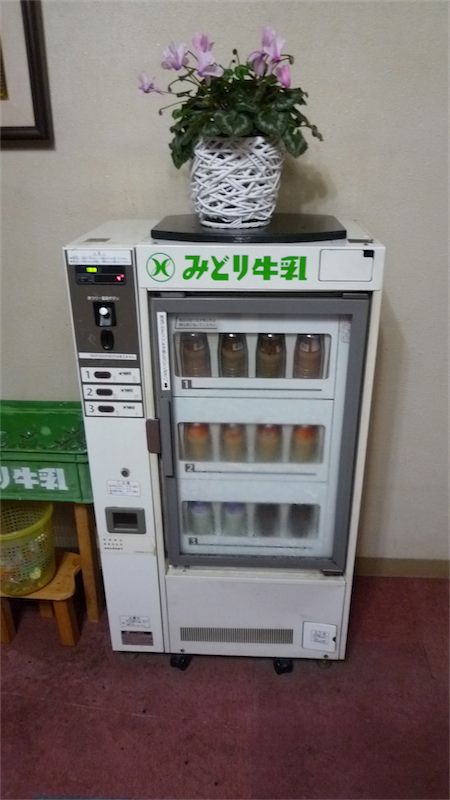 Old fashioned vending machine that does not accept 50 and 500 yen coins.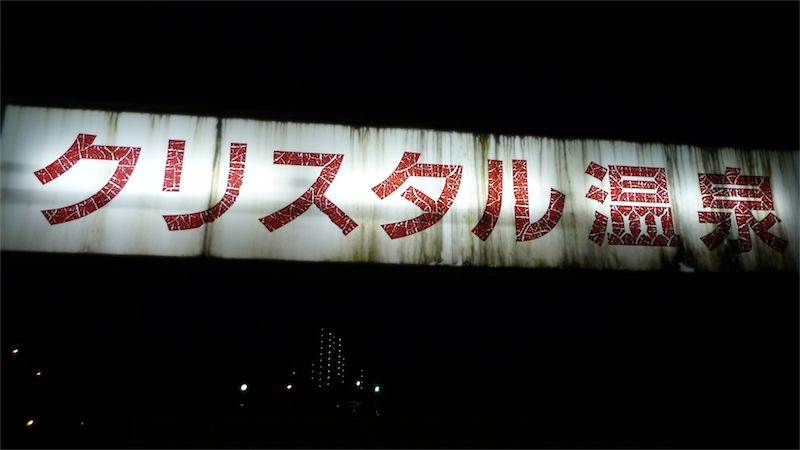 Nice sign board in the parking lot.

This time we tried the normal bath, but they also have family baths. I think we will try that next time.

Update: we did try the family bath. You can read about it here.
Categories:
Kazoku buro Outside Beppu Average price Sauna Amenities Oita-ken
---
Comments (1)