Mar. 1, '11
1648 views
富士の苑 (Fuji no En)
Both my wife and I had an early flight from Fukuoka on March 2nd. I flew to Australia to meet my parents. My wife went to Dubai for her studies. My flight was 7 am and trains from Oita do not run that early, so we had to stay one night in Fukuoka. What better way to kill time than trying Fukuoka's onsen?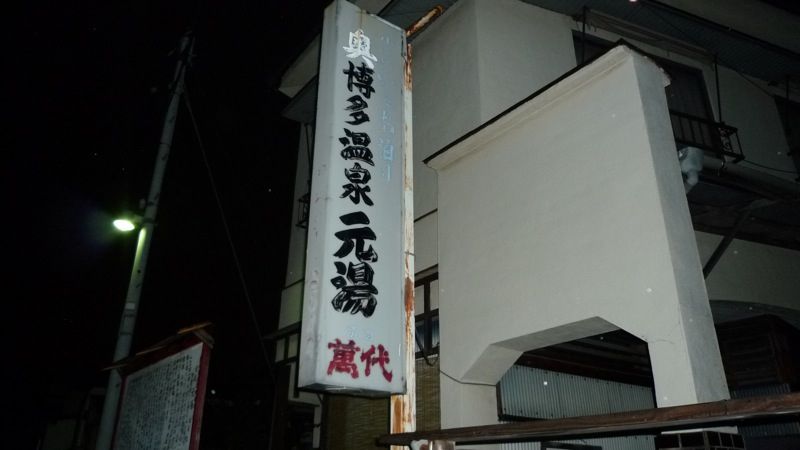 First we tried going to Ganso Motoyu...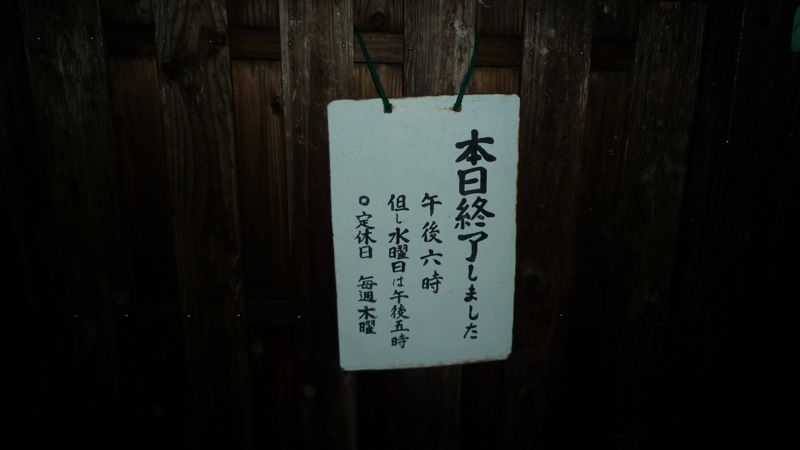 ...unfortunately when we got there it was closed already.

Luckily nearby Fuji no En was open. The weather was miserable and we had walked a long distance to find Ganso Motoyu and Fuji no En, so I think I would have enjoyed any onsen at this point... but Fuji no En was good. I would have liked it even if a taxi had dropped us off.

There are four different kinds of baths and a kind of steam sauna. I especially like the outside bath. The water is not so hot and you can stretch your legs. Very relaxing!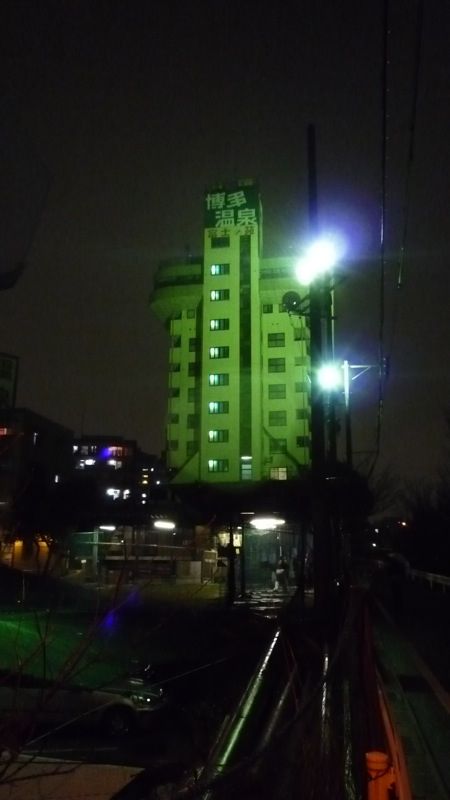 Fuji no En Ryokan.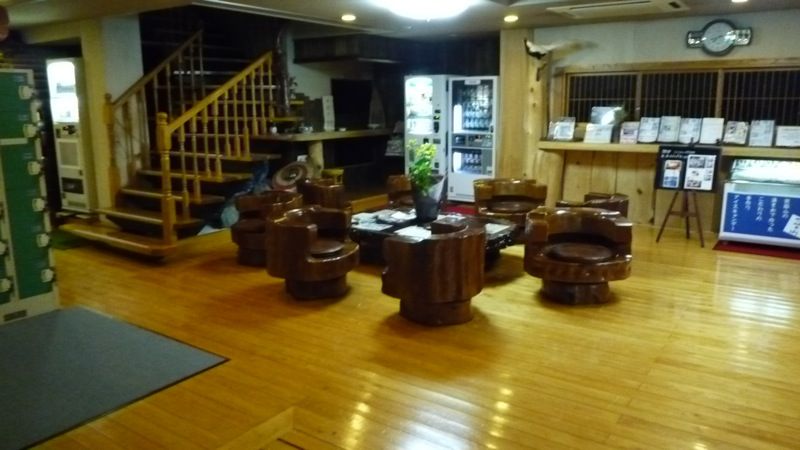 Reception area.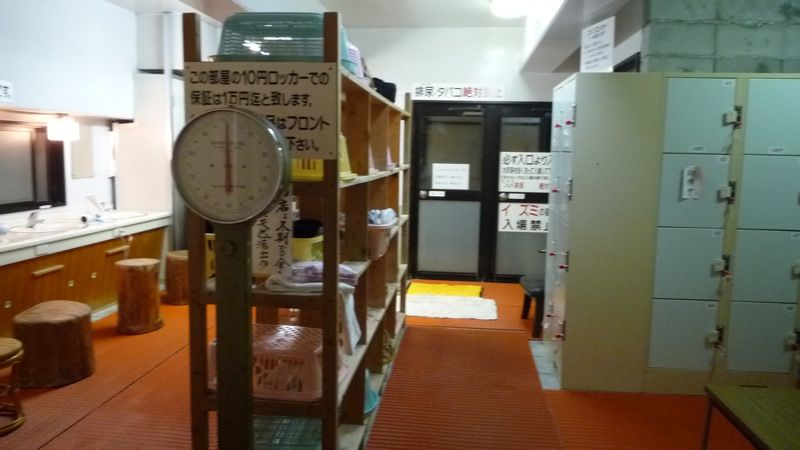 Women's changing room.

After visiting this onsen we got our sixteenth stamp for the Kyūshū Onsendō. This means we reached the level of nyūmon (introductory level) and we were rewarded a diploma and keitai strap.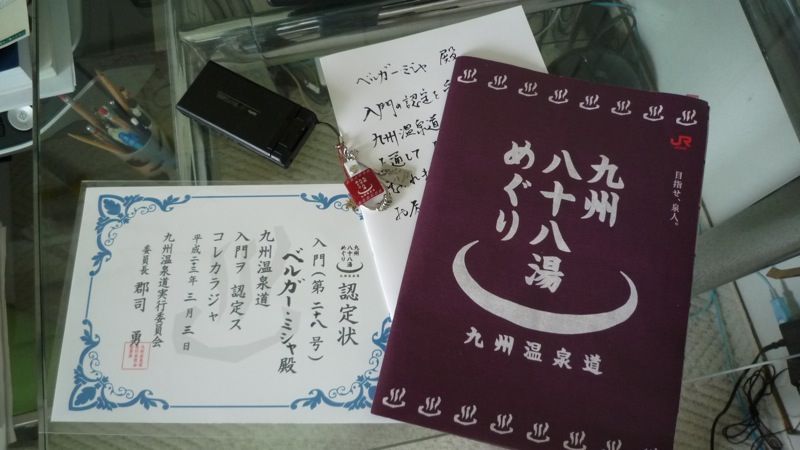 Actually we weren't rewarded anything. You have to pay 1000 yen to get the diploma and strap...
Categories:
Rotenburo Outside Beppu Average price Sauna Amenities Kyūshū Onsendō Fukuoka-ken
---
Comments (0)