Mar. 14, '11
693 views
松の湯 (Matsu no Yu)
| | |
| --- | --- |
| Address: | 大分市生石港町2-1-10 |
| Open: | Summer: 16:00 till 23:00; winter: 15:30 till 23:00 |
| Price: | 350 yen |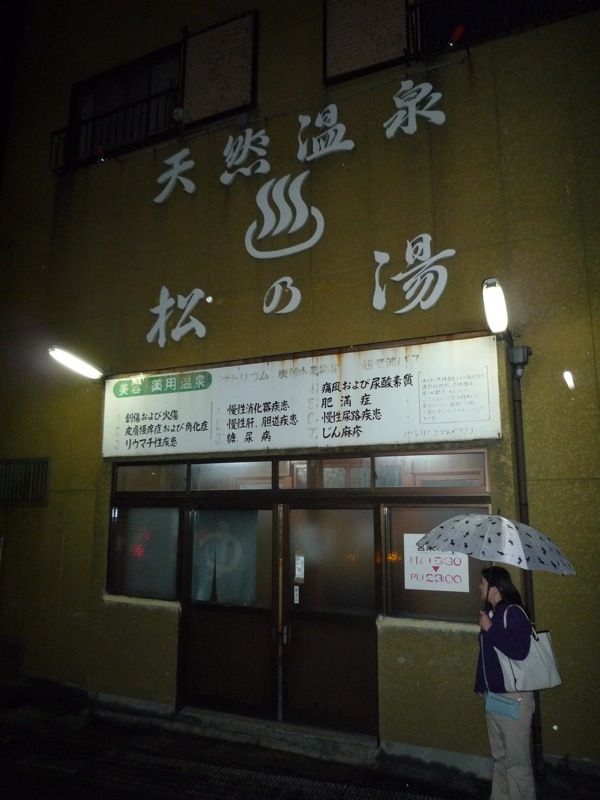 Facade of Matsu no Yu.

Matsu no Yu is a nice, old onsen in the west of Oita city. There were two baths: a hot one and a very hot one. I didn't mind the temperature much. We couldn't bathe very long anyway: the parking lot we were parked at was closing soon.

The reason I liked this place is because it had many interesting details. For example in the bathing area there was a small stone table with two chairs. I also liked the fact that the onsen water was coming from the mouth of a sculpted lion. My wife said there was a tiny sauna (the size of a small fridge) in the women's changing room. Not sure if there was one in the men's area too. I may have missed it because of its size.

Enjoy the pictures: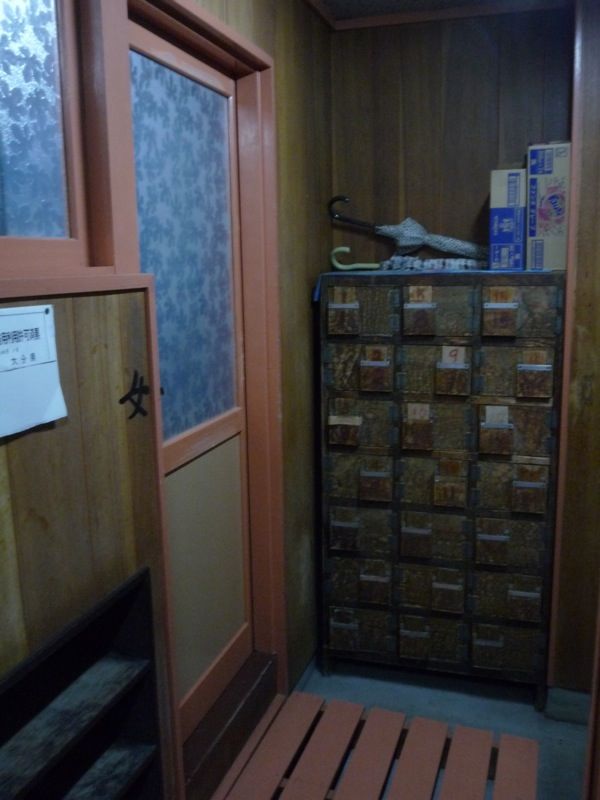 Entrance to the women's bath.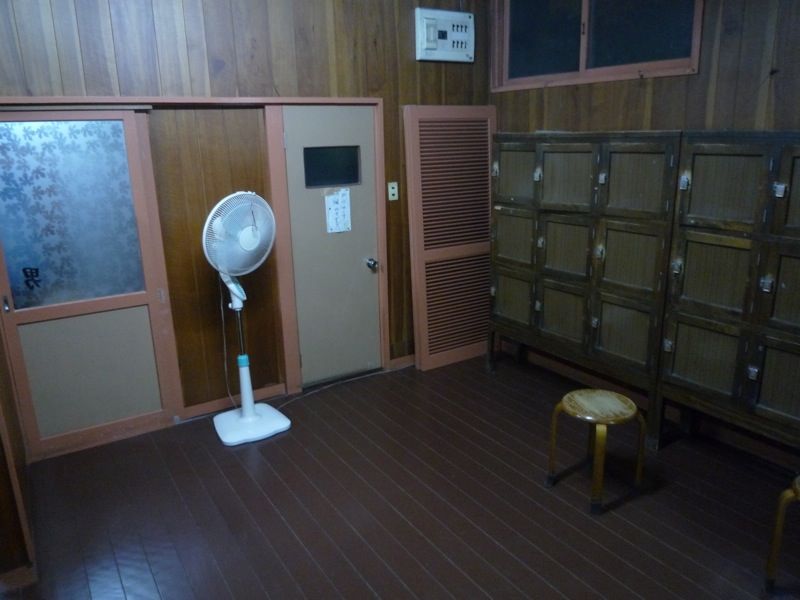 The changing room.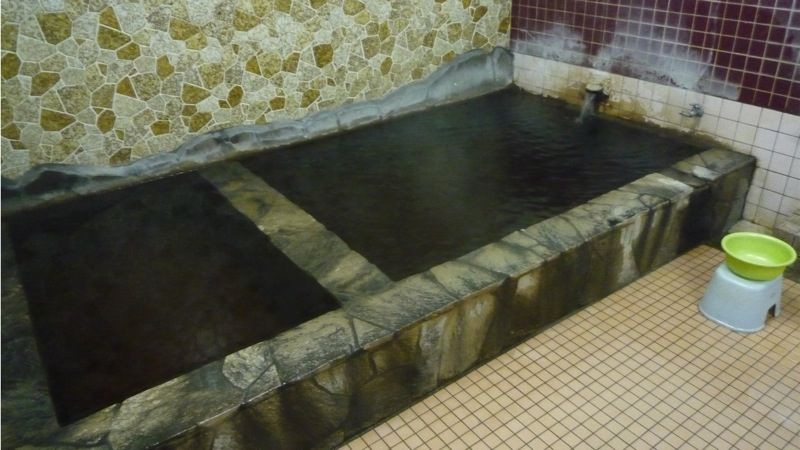 Two baths... the one on the right was too hot!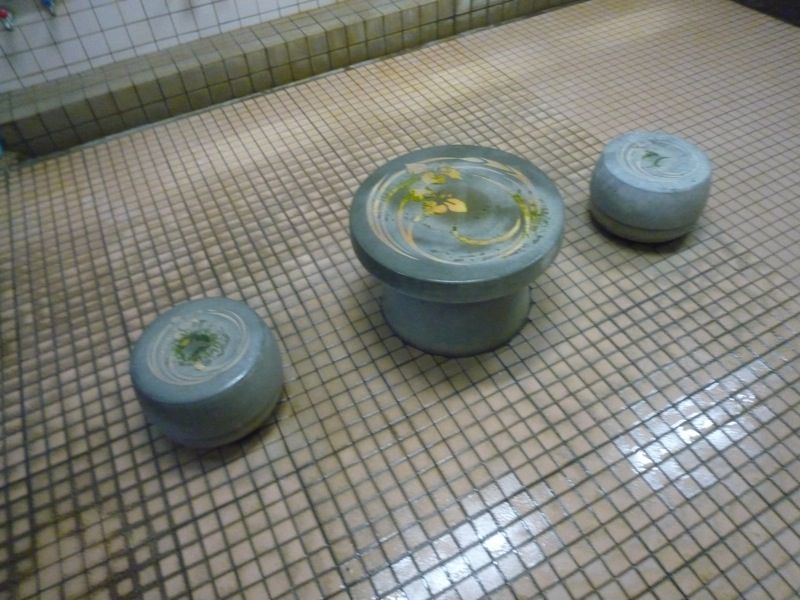 No idea what the purpose is, but it looks nice.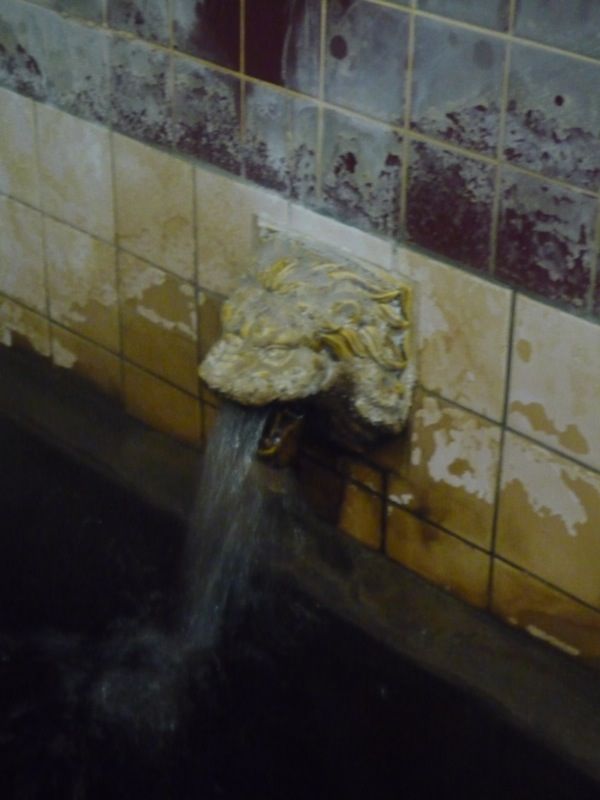 Categories:
Outside Beppu Average price Sauna Amenities Oita-ken
---
Comments (0)