Dec. 23, '10
1494 views
天海の湯 (Tenkai no Yu)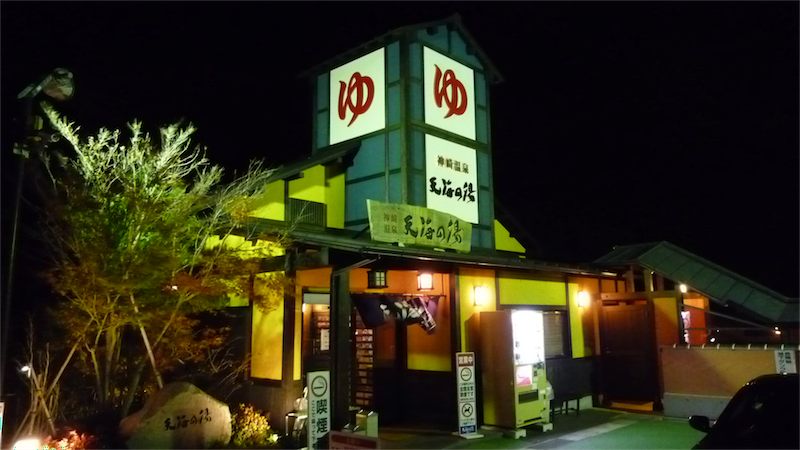 Tenkai no Yu is a really nice onsen in the hills of west Oita. We went on a Friday night around 9:15 and it was very busy. All the kazokuburo were occupied all the time we were there. People had to wait to get in. We used the public bath, which was also rather crowded.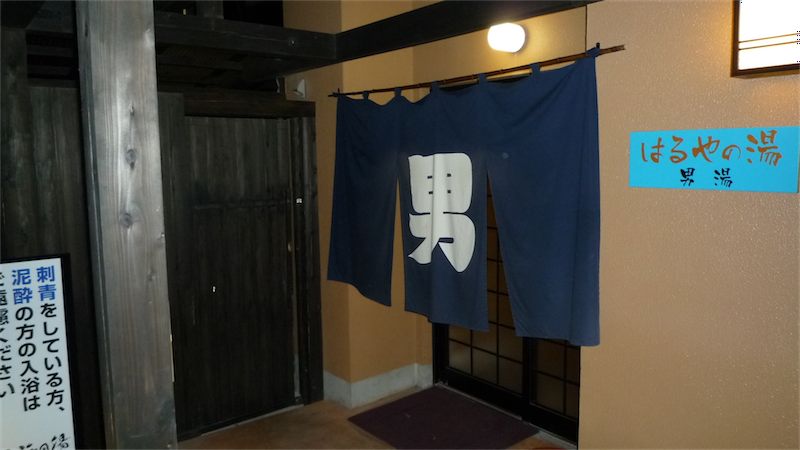 The entrance to the men's bath.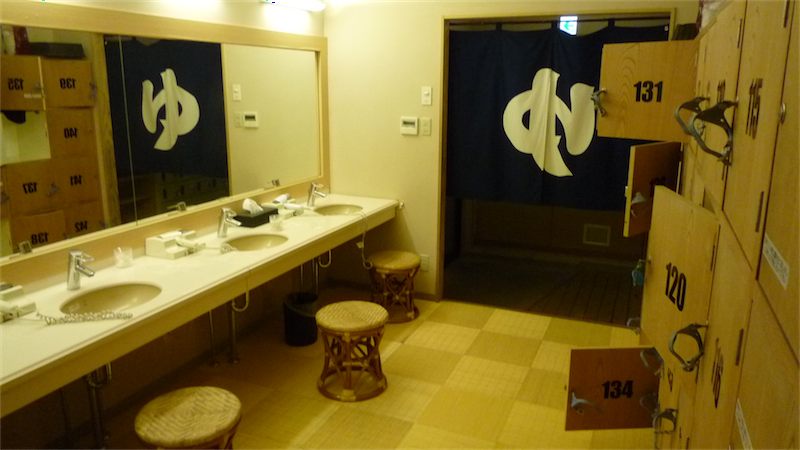 The changing room.

In the public bath there are two open-air baths. One has hot water and the other cold water. There is one indoor bath and a sauna. Even though we went at night the view from the bath over the bay was nice. During the daytime it must be gorgeous.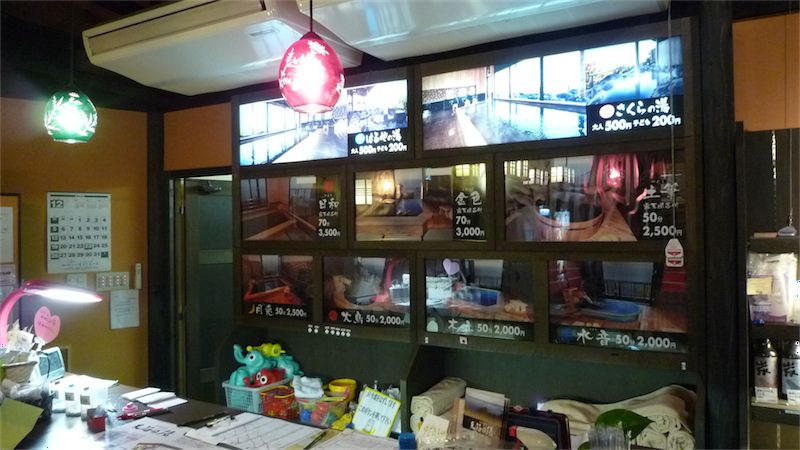 This is the reception. The baths that are lit are available. At this time only the public baths were available. All the family baths were occupied.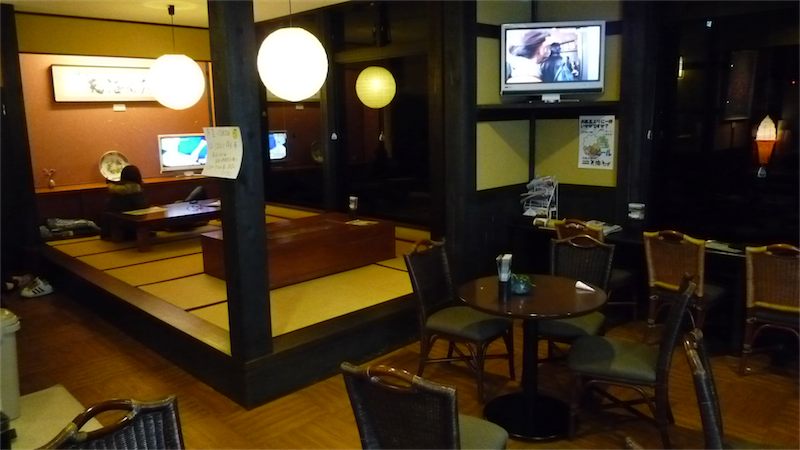 The resting room, where you wait till a family bath becomes available, or where you relax after bathing.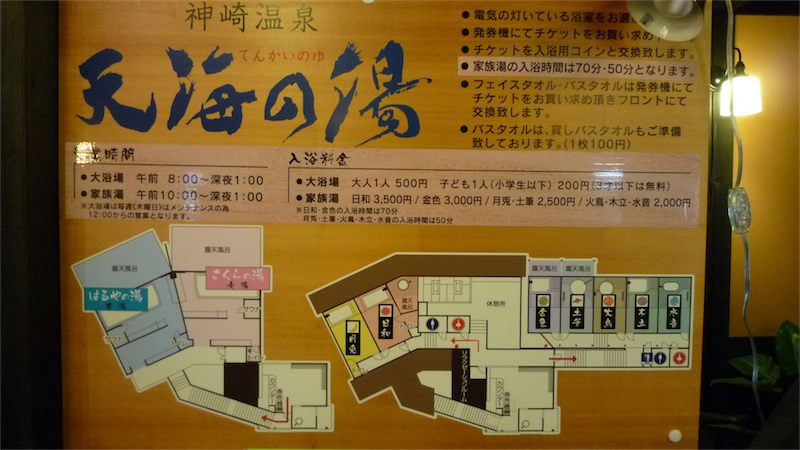 Onsen info and map.

If you want to know what the family baths are like, check this post.
Categories:
Rotenburo Kazoku buro Outside Beppu Average price Sauna Amenities Oita-ken
---
Comments (1)