Feb. 18, '13
3842 views
指宿いわさきホテル (Ibusuki Iwasaki Hotel)
We went on a three day trip to Kagoshima. The first night we stayed at Ibusuki Iwasaki Hotel in Ibusuki. It is a huge hotel with lots of facilities. It also seems to be popular with professional football teams. They come here for their training camps before the new season. The day we arrived Urawa Reds left.

There are two bathing areas. There is a main bath that has an indoor bath, rotenburo and sauna. The other area has a sand bath, mixed gender rotenburo and a so-called sky bath from which you have a nice ocean view.

The sand bath costs 1050 yen and it is also available for non-hotel guests. The main bath is free for hotel guests and is not accessible for non-hotel guests.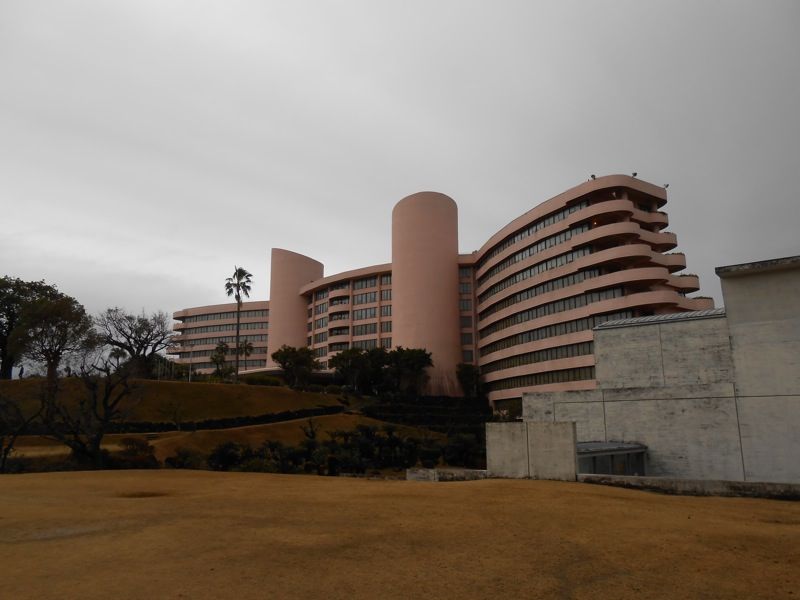 Ibusuki Iwasaki Hotel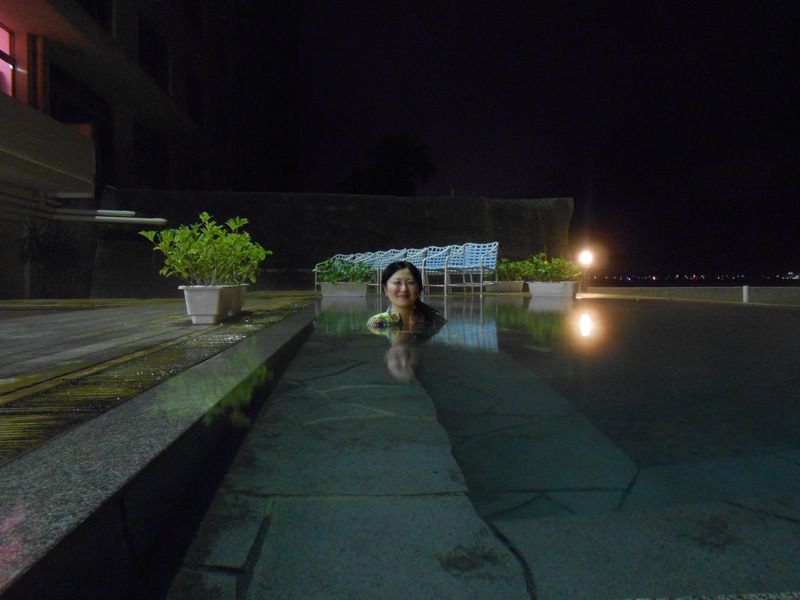 After taking a sand bath you can bathe in this rotenburo. You can bathe while wearing your yukata.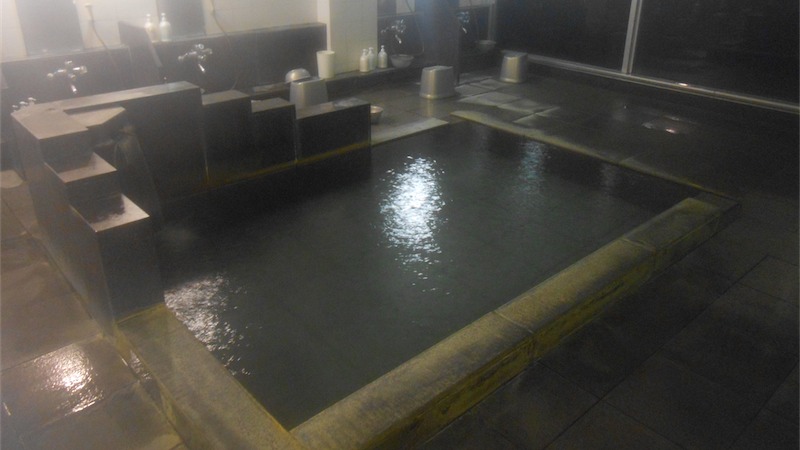 This is the sky bath. We didn't see anything, because it was night. The view must be nice during the day.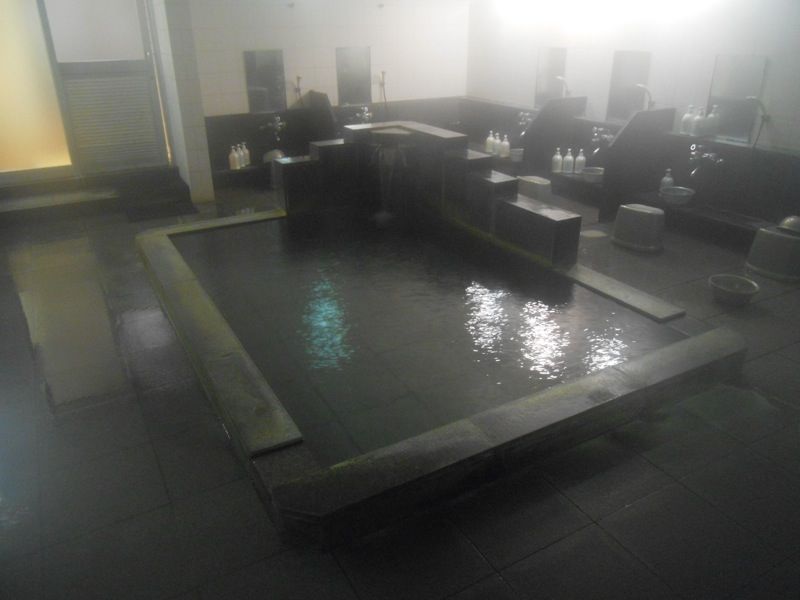 Sky bath from a different angle.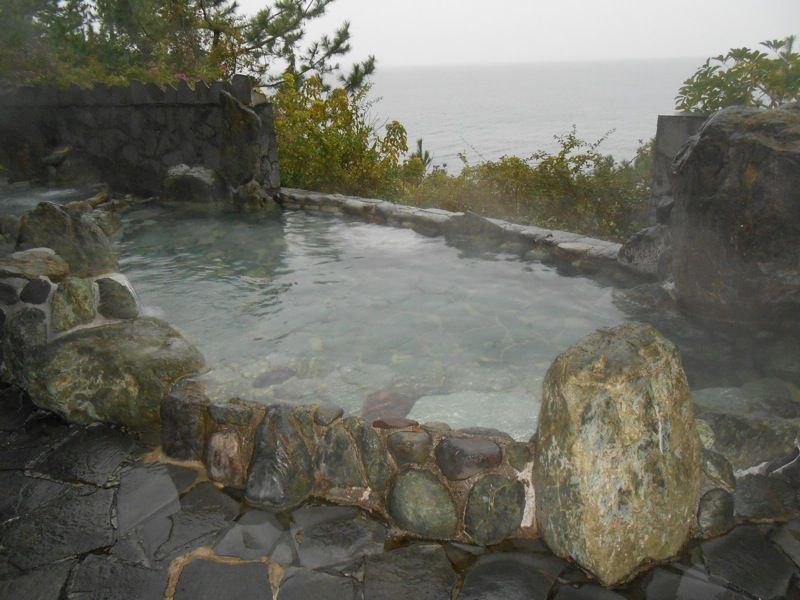 The rotenburo of the main bath.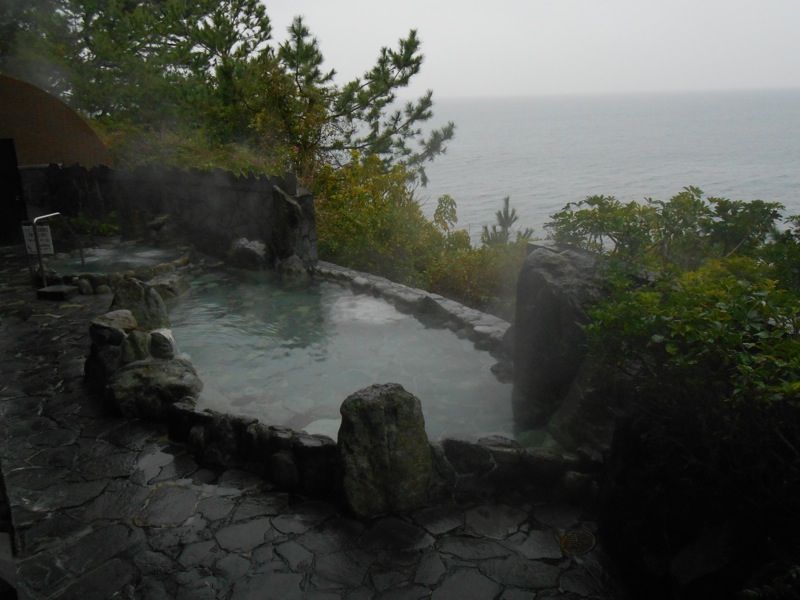 There is a small jacuzzi next to the rotenburo.
Categories:
Rotenburo Expensive Sauna Outside Beppu Amenities Towel Suna yu Konyoku Kagoshima-ken
---
Comments (1)