Jan. 30, '11
1044 views
高田の湯 (Takata no Yu)
Sunday evening after having dinner at my parents-in-law's we went to Bungo Onsen Takata no Yu (ぶんご温泉高田の湯). As you may have suspected from the name, it is located in a neighborhood in Oita city called Takata. This is the area where my wife's family is originally from.

Takata no Yu is very similar to both Asahi Onsen. It's a big place with many different kinds of baths and saunas. It's nice to go once in a while, but I enjoy special places like Sabō Takasaki no Yu much more.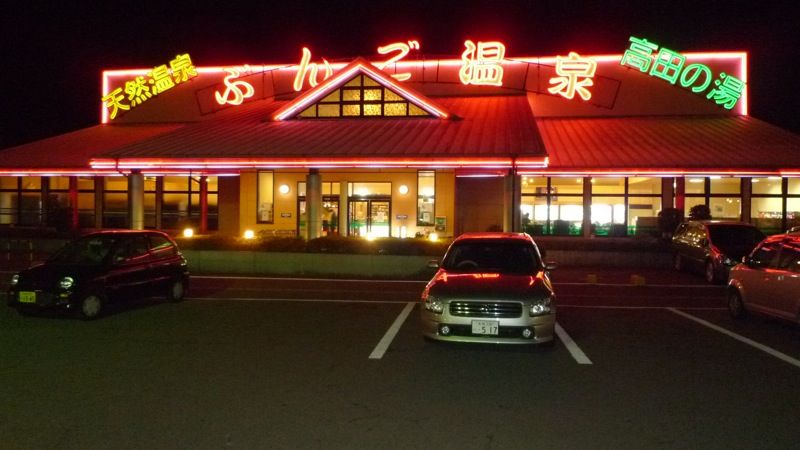 I only took a picture of the facade.
Categories:
Rotenburo Outside Beppu Average price Sauna Amenities Taki yu Oita-ken
---
Comments (1)